Welcome to the Division of Physical Sciences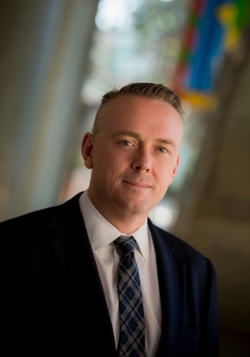 The Physical Sciences have played a central role in UC San Diego's rise to national and international distinction, forming the foundation of our university as one of the top research institutions in the world. Asking fundamental questions about the universe and developing the tools to answer those questions creates a powerful engine for innovation and discovery.
Our more than 150 faculty members in three academic departments combine research excellence, educational innovation, and diverse perspectives to expand the frontiers of scientific discovery and to address complex challenges facing our global society. Our chemists, mathematicians and physicists share a deep passion for understanding our world, leaving it a better place for future generations.
Research excellence is key to educating the scientific leaders of tomorrow. Our reputation at UC San Diego has built over time through the success of our students. Through our Departments of Chemistry and Biochemistry, Mathematics, and Physics, we offer undergraduate and graduate degrees with a wide range of choices in focus and breadth. For a global view, our Environmental Systems program allows undergraduates to combine a strong scientific background with an understanding of social issues and policy. And we are helping to meet California's need for qualified science teachers through the California Teach Science and Math Initiative.
Mentors who are world-renowned scholars have been critical to the success of our students. Our graduate and undergraduate students have the opportunity to learn from and work closely with leaders in their fields in established and emerging disciplines, such as our new quantitative biology graduate program, where we have begun to model and predict the complex behavior of living systems in novel ways, and our new data science graduate program.
The Division of Physical Sciences is committed to inclusive excellence in teaching and research, providing the resources and environment for all our community members to excel.
We cannot succeed on our own. You – our friends, alumni, and industry partners – all play critical roles in helping us fulfill our research and educational missions. Your experience and insight make us a stronger public research university, and your investment in the Division of Physical Sciences is an investment in all our futures.
To learn more about getting involved and making an impact, visit physicalsciences.ucsd.edu/giving or call (858) 822-3258.
Steven Boggs
Dean of Physical Sciences
Chancellor's Associates Chair in Physics