The Division of Physical Sciences Announces Inaugural EDI Excellence Awardees
The Division of Physical Sciences Announces Inaugural EDI Excellence Awardees
April 22, 2022 | By Michelle Franklin
The Division of Physical Sciences has announced the recipients of its inaugural EDI Excellence Awards: Alex Frañó, Megan Li, Stephanie Mora Garcia, Jeanette Starpine and SACNAS.
Inclusive excellence is a core value in the division, and supporting equity, diversity, and inclusion (EDI) is integral in all aspects of work. The division seeks to increase access and support for people from underrepresented groups, including women, underrepresented minorities, LGBTQ+, first-generation college students, and people who are differently abled.
EDI initiatives are driven by the ongoing efforts of the faculty, students, postdoctoral scholars and staff within the division. These awards honor those who have generated intentional, sustained, impactful and innovative EDI efforts.
The awards were created by the division's EDI committee, comprised of faculty and staff from the chemistry and biochemistry, mathematics and physics departments. The committee was excited to see the number and caliber of the nominations, and to learn about the EDI efforts occurring at all levels—especially those whose work may have previously gone unrecognized.
In fact, part of the motivation for creating these awards was to identify and highlight unrecognized EDI efforts. Many times, those who put their time and energy into equity and diversity do not do so because it is a job requirement or because they expect something in return. They do so because they are passionate about EDI and see a need for this work. The committee wanted to recognize those who have been leading innovative, impactful EDI efforts as a way to encourage and inspire the continuation of such work.
"Equity, diversity and inclusion are cornerstone principles for the university and the division. It is essential that all students, faculty and staff feel welcomed, valued and supported," said Dean of the Division of Physical Sciences Steven E. Boggs. "I congratulate this year's awardees and am grateful for the work they are doing to make the division more diverse and inclusive." 
Awardees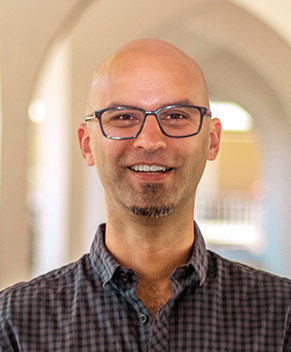 Assistant Professor of Physics Alex Frañó incorporates EDI into his research, teaching and outreach. He has mentored students from the Cal-Bridge Physics & Astronomy South Steering Committee as well as UC LEADS and the University Center of Exemplary Mentoring program.
Frañó's research group includes numerous students and postdoctoral scholars from underrepresented groups. He created a classroom project that allows students to choose a faculty research paper and interview that faculty member about their work. This is especially impactful for underrepresented students who often have less opportunity to connect with faculty and research. Frañó recently received the American Physical Society Forum Diversity and Inclusion Award for Early Career Scientists.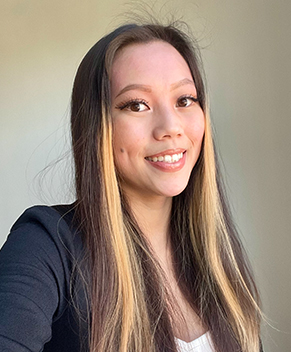 Physics alumna Megan Li '22 has been a leader in outreach that aims to improve the diversity, equity, and inclusion of STEM fields. She founded the "Big Sister STEM" program which offers free remote mentorship for female middle and high school students with mentors in college who are studying in STEM fields. Additionally, Megan has taken on the role of outreach chair for the Society of Physics Students at UC San Diego. She also took the initiative to secure funding for the "Advocating for and Representing Minority Students" (ARMS) task force, which can assist physics faculty members in supporting minority students via the workshops and curricula ARMS has developed.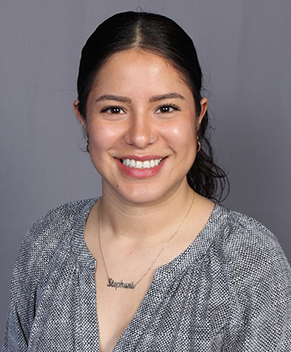 Chemistry graduate student Stephanie Mora Garcia has an exceptionally strong and demonstrated record of advancing EDI issues and actively supporting underrepresented communities. Mora Garcia is involved with UC San Diego's Undocumented Student Services Center where she participates in panels curated for undocumented undergraduate students interested in pursuing graduate degrees. She also unofficially mentors undocumented students working on applications for undergraduate and graduate programs. 
Mora Garcia is one of the co-outreach coordinators for SWIGS (Society of Women in Graduate Studies) in Chemistry and Biochemistry. Most recently, she was chosen as one of the graduate representatives of the Equity, Diversity, Inclusion and Climate Council in the Department of Chemistry & Biochemistry.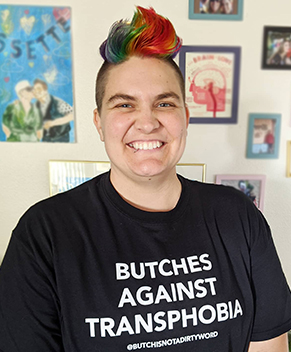 Director of Education Outreach and Diversity at the Center for Aerosol Impacts on Chemistry of the Environment (CAICE) Jeanette Starpine has directed their many EDI efforts to students and faculty. Working toward making the sciences a safer and more supportive place, Starpine facilitates an equity, diversity and inclusion journal club and instituted an "EDI Moment" at All-CAICE meetings, where presenters share how they are contributing to a more inclusive workplace. 
Starpine has facilitated EDI discussions, brought in bystander training, arranged panel discussions, and organized film screenings focused on EDI in science and academia. They also led the creation of a code of conduct for CAICE's upcoming multi-institution summer experiment. Through their outreach collaborations, Starpine has broadened CAICE's interactions with Latino and Indigenous communities.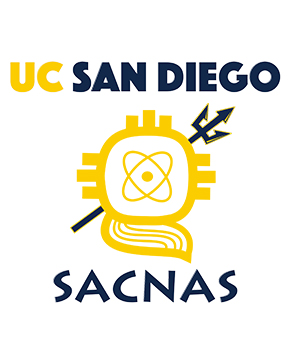 The Society for Advancement of Chicanos/Hispanics and Native Americans (SACNAS) is committed to increasing diversity in STEM and creating equitable educational experiences for students. SACNAS has hosted monthly virtual events, including social gatherings with members, and workshops for undergraduates at UC San Diego, community colleges and high schools. It has facilitated workshops covering topics from how to find research opportunities and editing abstracts for undergraduates to financing college for community college and high school students. SACNAS has hosted several events and talks focusing on the disparities minoritized students experience in academia and how to create equitable learning environments. Current SACNAS board members are Brenda Andrade, Brayan Chavez, Pamela De Leon, Samuel Figueroa, Andres Nevarez, Dora Ogbonna, Joseph Palacios, Ruby Rios, Darian Robles, Antonia Sajche Sapon, and Anthony Vivas.
Nominations for next year's awards will open in early 2023.