California Teach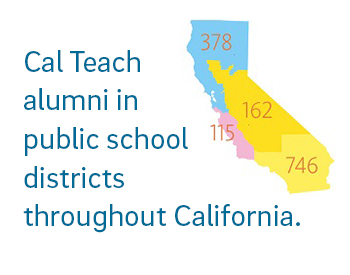 Courses in UC San Diego's California Teach program provide a richer understanding of mathematics and science, while enhancing the ability to effectively communicate mathematical and scientific ideas.
Teaching K-12 or college math or science is an important and rewarding career. Good teachers are needed at all levels to ignite a passion for these subjects in the next generation. 
Cal Teach science education and mathematics education courses are also valuable for those interested in a variety of other careers, such as science or technical writing, design of educational software, education outreach at museums, teacher professional development, and research in science or mathematics education.
In addition to courses, Cal Teach offers scholarships, community college partnerships, advising and connections to UC San Diego's Credential program.