School Committees
Committee on Equity, Diversity and Inclusion for the Physical Sciences
(Academic Year 2022 – 2023)
This committee will advise the Dean on priorities for targeted efforts to support the School's equity, diversity and inclusion activities, engage the departments and partners in these efforts and advise the Dean on funding requests for equity, diversity and inclusion initiatives. More specifically, the charge of this committee includes the following:
Cultivate a culture of inclusion within the school for students, faculty and staff.
Identify and help implement best practices supporting diversity across the school.
Support and develop new EDI initiatives in the school.
Work closely with the departments and the Associate Dean for Education and Students in the development of programs for student success/inclusion.
Faculty on this committee will review contributions to diversity from faculty Excellence search candidates.
Work with the division's communications officer to highlight efforts supporting diversity and the development officer to create opportunities to support new EDI programs.
Facilitate departmental and faculty participation in EDI efforts across the school.
The Dean of Physical Sciences and the Committee on Equity, Diversity and Inclusion welcome applications for funding projects designed to address EDI-related issues in the school and its departments.
The types of activities proposed could include:
Travel to EDI conference
Development of new EDI-related outreach effort
Hosting EDI panel of speakers for the school or campus
Developing a summer program for students from an under-represented group
Professional development that is EDI-specific
Ideas for proposals are in no way limited to this list and can encompass any aspect of EDI that you feel could positively impact the division or its departments. We particularly encourage proposals that include multiple faculty and/or departments.
Amount of funding will be based upon available resources and the scope of the project; additionally, funding may come from multiple sources. For this reason, and to ensure inclusion of each department in this process, applicants should follow these instructions:
Create a pre-proposal which includes these elements:


Short description of the activity (~1 page)
Budget needed, with justification
Potential for applying to campus EDI grants if relevant (for details, see Funding Opportunities)
Any planned assessment efforts of impact, if relevant

Send this pre-proposal to the Associate Dean for Equity, Diversity, and Inclusion with cc: to your department chair and diversity committee chair (if applicable). Pre-proposals are accepted on a rolling basis.
Feedback will be provided as to what aspects of this proposal are likely to move forward, along with any questions about the proposal itself. A formal proposal will be created through this process.
The AD EDI along with the School Committee on EDI will evaluate proposals.
The AD EDI will communicate with the department to assess whether cost sharing is appropriate for proposals that are recommended for funding.
Applicant will be informed of funding available for the proposed project, along with any stipulations for evaluation/assessment.
Co-Chairs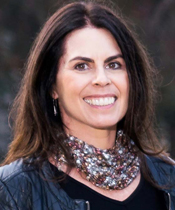 Stacey Brydges
Teaching Professor of Chemistry and Biochemistry
Alison Coil
Professor of Physics
Ingrid and Joseph W. Hibben Chair
EDI Committee Members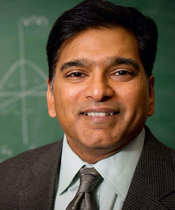 Sekhar Chivukula
Distinguished Professor of Physics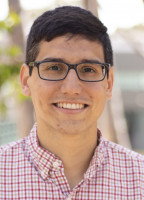 Javier Duarte
Assistant Professor of Physics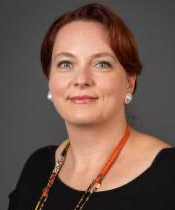 Ioana Dumitriu
Professor of Mathematics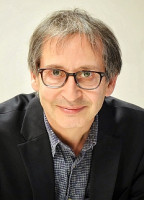 Nigel Goldenfeld
Distinguished Professor of Physics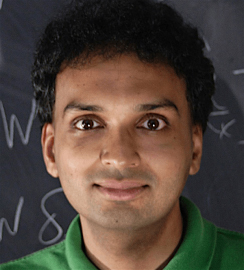 Kiran Kedlaya
Professor of Mathematics
Stefan E. Warschawski Chair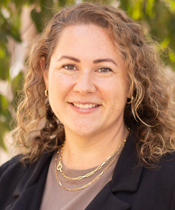 Valerie Schmidt
Assistant Professor of Chemistry and Biochemistry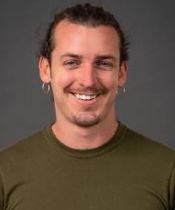 Brandon Seward
Assistant Professor of Mathematics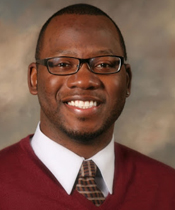 Dontarie Stallings
Assistant Teaching Professor of Chemistry and Biochemistry
Jelena Bradic
Adam Burgasser
Seth Cohen
Alex Frano
Kamil Godula
Vicki Grassian
Michael Holst
Skip Pomeroy
Robert Rome
Li Tien
Physical Sciences Staff EDI-C Committee
(Academic Year 2022 – 2023)
The Physical Sciences Staff EDI-C Committee is a voluntary group of staff interested in action-oriented topics impacting the presence and experience of underrepresented minority staff in the school. Any interested staff are welcome to attend by contacting one of the current members below.
Faye Chou
Saixious Dominguez-Kilday
Steven Ford
Antonio Greenwood
Camillia King
Tehseen Lazzouni
Bret Noel
Miguel Ramirez
Jeff Rances
Rob Rome
Status of Women in the Physical Sciences Task Force
(April 2017 – June 2018)
The charge of this committee reflects that of the UC San Diego campus-wide Committee on the Status of Women (CSW), but with specific focus on the School of Physical Sciences:
To identify and analyze issues relating to the status of women in the school, including faculty and graduate students;
To inform and educate our community on issues affecting the status of women within the School, working with university communications as needed;
To advise and make recommendations to the Dean and Chairs regarding policies and procedures aimed at improving conditions for women.
View the task force's final presentation and school recommendations
Co-Chairs
Vicki Grassian
Alison Coil
Task Force Members
Richard Averitt
Ioan Bejenaru
Jelena Bradic
Stacey Brydges
J. Andrew McCammon
Susan Taylor
Ruth Williams
Shelley Wright
Avi Yagil
Ex-Officio Members
Sylvia de la Sancha
Cynthia Dillon
Development and Initiatives Committee
(
Fall 2017 – Spring 2019

)

This committee works to identify priorities and set goals for development based on current research, educational activities and educational initiatives within the school:
Reviews seed funding requests for new research/educational initiatives and for matching fund requests (above $50k), and makes recommendations to the Dean, accordingly;
Liaises with external advisors and alumni on industry partnerships that support research/educational initiatives;
Works with the School's communications director to highlight research achievements and initiatives, as well as educational programs and initiatives;
Facilitates departmental and faculty participation in development, alumni relations and industry partnerships.
Chair
Steven Boggs
Co-Chairs
Vicki Grassian
Peter Ebenfelt
Committee Members
Rommie Amaro
Richard Averitt
Neal Devaraj
Massimiliano Di Ventra
Benedict Gross
Todd Kemp
Andrew Kummel
Ruth Williams
Shelley Wright
Ex-Officio Members
Edward A. Dennis
Benjamin Grinstein
Lei Ni
Rob Rome
School Excellence Committee
(Academic Year 2017 – 2018)
The charge of this committee is to review and rate the Contributions to Diversity statements for Excellence faculty positions, in consultation with the Dean's Office.
Chair
Alison Coil
Committee Members
Richard Averitt
Alina Bucur
Li-Tien Cheng
Ken Intriligator
Patricia Jennings
Elizabeth Komives
Daniel Rogalski
Karin Sandstrom
Jerry Yang