Research Communications Program
UC San Diego's Research Communications program draws on interdisciplinary scholarship to combine the guiding theoretical perspective and practical expertise crucial for communicating effectively with a wide range of audiences, including those with questions or concerns about the methods, findings or implications of scientific research.  See our recent paper in the journal Science Communication.
Upcoming Events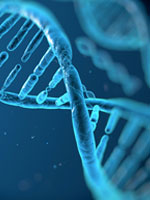 A Deep Look into Trust in Science in Uncertain Times
Thursday, October 22, 2020 from noon-1 pm | Virtual
Panel
Host: Kit Pogliano Speakers: Steve Hedrick, Kim Prather, Kim Rubinstein and Sherry Seethaler
The year 2020 has put science in the spotlight as never before. From wearing masks during the pandemic to questions surrounding vaccinations, science has been thrust into the center of our lives with social media, allegations of fake news and political mistrust fanning flames of doubt. In a program co-sponsored by the Research Communications Program, a panel of experts will discuss core issues of science communications, public distrust and authenticity, with a focus on issues intertwining the COVID-19 pandemic.   Event Flyer
This event will be hosted on Zoom with a brief Q & A to follow. Please register.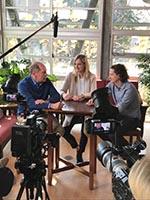 Media/Message Training: Hands on Interview Skills and Practice
Next workshop coming soon. | Location TBA
 Workshop
Mistrust. Doubt. Fake news. A greater understanding of science by the public is needed more than ever to help societies understand and act in a chaotic world. But science has become increasingly compartmentalized. This complexity has made it increasingly difficult for scientists to clearly and convincingly explain what they do and why they do it without jargon, acronyms and technical details. Workshop participants will hear about today's media landscape, learn tips and tools to deliver effective interviews and enhance their skills with on-camera practice and critique through the lenses of journalism, theater and ethics.
 Space is limited and faculty have priority.  Please contact Mario Aguilera maguilera@ucsd.edu .
Past Events
A joint effort of the Division of Physical Sciences, Division of Biological Sciences and Department of Theatre and Dance, funded by a grant from the Gordon and Betty Moore Foundation.